2009 Participants
Ryan Anderson
Ashley Benninghoff
Ashley Benninghoff is a dancer, choreographer, and teacher, currently living in Indianapolis.She began her dance training at The Fort Wayne Ballet and continued on to Southern Methodist University where she received a BFA in Dance Performance. While at SMU she danced in works by Martha Graham, Robert Battle, and Max Stone. She also choreographed a full-length dance show entitled Sides, and was a nominee for the prestigious M Award. She then moved to New York City, where she furthered her dance training at Dance New Amsterdam and Steps on Broadway, before moving back to Indiana.While in Indianapolis she was a member of the (Re) Collective Company and is currently dancing with Motus Dance Theatre. Ms. Benninghoff taught and choreographed for the Lawrence Central High School Dance Program, and is a teacher at The Dance Refinery.There she teaches ages four to eighteen and has choreographed award winning pieces for their Regional and National competitions. Ashley has also participated in the Indy Convergence for the past five years, further developing her voice as a choreographer.
Kersti Bryan
Ellen Denham
Ellen Denham is a soprano, voice teacher, writer and stage director currently pursuing a doctorate in Vocal Performance and Literature at the University of Illinois, where she studies with Cynthia Haymon-Coleman. A native of Winston-Salem, NC, Denham received her B.M. from the University of North Carolina School of the Arts and M.M. from the New England Conservatory of Music. Prior to returning for doctoral studies, she taught voice at Earlham College, in the music magnet program of Broad Ripple High School, and operated a private voice studio in Indianapolis. Denham is a graduate of the Odyssey Writing Workshop and has had short fiction published in numerous magazines Combining her work in writing with her performing background, she has written several works for the stage, including the libretto for Butler Ballet's critically acclaimed production of The Willow Maiden, using her original story with an original score by Frank Felice. Her other works for the stage include a one-act chamber opera, Peter, Peter Pumpkin Eater, for which she wrote the libretto and co-composed the music with composer Meredith Gilna, a comic sketch for two actors and one soprano, The Singing Dog, and a short musically improvised opera, Homo Homarus. Denham has directed these works at the Indy Convergence in addition to a comic soundscape based on internet memes. In 2013, she was invited to direct the Umbrella Project of the Indy Convergence, an exploration of the subject of Otherness based on her concepts and created collaboratively by the performers using dialogue, dance, and an improvised soundscape of voices and instruments. She has received two grants from the Indiana Arts Commission for her collaborative work.
John Goodson
Jillian Godwin
Tanner Hronek
Erica Rose Jeffrey
Cindy Marie Jenkins
Cindy is a Storyteller based in Los Angeles. She bridges gaps between audience and art.Currently Communications Director for 24th STreet Theatre as well as a Teaching Artist of Online Content for Center Theatre Group's Student Ambassadors.  Cindy is facilitating a 6-month NEA Digital Collaborative through Theatre Bay Area & LA Stage Alliance and also serves on the Steering Committee of Directors Lab West. She was one of the arts advocates who created the #LAthtr hashtag in 2010 to unify the Los Angeles theatre scene. She curates arts shows on You Tube, live broadcasts experimenting with how G+ and YouTube develop audiences. Cindy is a regular guest on The Crowd Crowd podcast, weekly at Turnstyle News (an NPR affiliate), co-hosts Web Series Watch and has been a guest on LaLaLand Talk, In the Room, Angry Patrons, Bitter Lemons, Live & Digital Spill.  Works in progress include Story Consultant for The Palace of Knossos (3D previsualization of a dark ride set in the mythical Minotaur's Labyrinth), the first novel in her upcoming series The Blue Dragon Scribe Shoppe. Her awareness piece Voices From Chornobyl has been presented in both the US and the UK to raise money and knowledge of the nuclear accident (inspired by Svetlana Alexievich's interviews).
Suzanne Karpinski
Bill Landsman
Joshua Morris
Joshua Morris is from Louisville, Kentucky. An Oberlin alum, he studied composition with Dr. Randolph Coleman and Dr. Lewis Nielson, and at Butler University studied with Michael Schelle. His compositions are often intermingled with other disciplines to make music that must be seen and dance that must be heard. His work has been performed in several nations by numerous ensembles, from the Nouvelle Ensemble Musique in Canada to the Oberlin Orchestra to an Irish folk group in Dublin. He is a founding member of Ensemble 48, a contemporary music ensemble based in Indianapolis. He has also performed with the Rebellious Subjects Shakespeare. He has received numerous awards and honors, including membership with the Honorable Order of Kentucky Colonels.
Jaclyn Virgin
Dara Weinberg
Roberta Wong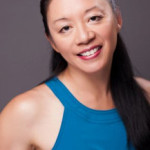 Roberta is a two-time Creative Renewal fellow and IAC grant recipient, has enjoyed careers in ballet, modern dance, choreography and teaching. Her professional career began with the Boston Ballet and Indianapolis Ballet Theatre. She completed a biology degree at Butler University before joining Dance Kaleidoscope and one of her greatest mentors, David Hochoy. Other performing credits include Yuletide Celebration with the Indianapolis Symphony Orchestra, Weird Al Yankovich's Poodle Hat Tour (Indianapolis performance) and Bill and Gloria Gaither's Praise Gathering. She was honored in Indianapolis Woman magazine (Nov. 2000) and is currently faculty at Butler University, Indiana University, Indianapolis School of Ballet, Stage I Dance Academy and the USA Diving national training center. She is a founding member of the Dance For Parkinsons Indianapolis program. She has been honored to teach for the Indiana Dance Festival, Lafayette Ballet and Mid-States Regional Dance Festival. She is grateful to have choreographed for Anderson University's Candles and Carols, the Emily Hunt benefit for spinal chord research, Pike High School and Indy Convergence, from where her work was presented at the Harvest Chicago Contemporary Dance Festival. She is a published dance photographer and ashtanga enthusiast.She completed a biology degree at Butler University before joining Dance Kaleidoscope and one of her greatest mentors, David Hochoy.