2012 Participants
Ashley Benninghoff
Ashley Benninghoff is a dancer, choreographer, and teacher, currently living in Indianapolis.She began her dance training at The Fort Wayne Ballet and continued on to Southern Methodist University where she received a BFA in Dance Performance. While at SMU she danced in works by Martha Graham, Robert Battle, and Max Stone. She also choreographed a full-length dance show entitled Sides, and was a nominee for the prestigious M Award. She then moved to New York City, where she furthered her dance training at Dance New Amsterdam and Steps on Broadway, before moving back to Indiana.While in Indianapolis she was a member of the (Re) Collective Company and is currently dancing with Motus Dance Theatre. Ms. Benninghoff taught and choreographed for the Lawrence Central High School Dance Program, and is a teacher at The Dance Refinery.There she teaches ages four to eighteen and has choreographed award winning pieces for their Regional and National competitions. Ashley has also participated in the Indy Convergence for the past five years, further developing her voice as a choreographer.
Alice Venessa Bever
Alice Bever is a performer, director, educator and playwright, who is currently traveling between Europe and Wyoming, while developing two shows and researching where to find the best cappuccino and cornetto in Rome and the best steak in Jackson Hole. The art of performance inspires her to investigate exchange, share stories, amuse and bemuse.
Tina Chancey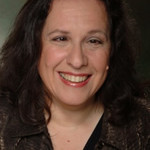 Tina is a founding member and director of HESPERUS, the world-traveled early/traditional music ensemble dedicated to bringing the past alive through collaborations between early music and film, theater, dance and world music. She plays bowed strings: Old Time and Irish fiddle; kamenj, lyra, rebec and vielle; viola da gamba; and French baroque pardessus de viole. On these instruments she plays roots music from Sephardic and blues to early music and jazz standards.
Dr. Chancey attended Oberlin College, received a BA in Music and and an MA in Viola da Gamba from Queens College, an MA in Musicology from New York University, and a PhD from the Union Institute. A frequent guest artist with Ex Umbris and the Terra Nova Consort, she is a former member of the Folger Consort, the early music/rock band Blackmore's Night, and the multi-media music theater ensemble QUOG.
She teaches, performs, records, produces recordings for others, and directs the SoundCatcher workshop–teaching amateur musicians how to play by ear. Her newest solo recording is The Versatile Viol: Tina Chancey plays Scottish and Irish Music.
Ellen Denham
Ellen Denham is a soprano, voice teacher, writer and stage director currently pursuing a doctorate in Vocal Performance and Literature at the University of Illinois, where she studies with Cynthia Haymon-Coleman. A native of Winston-Salem, NC, Denham received her B.M. from the University of North Carolina School of the Arts and M.M. from the New England Conservatory of Music. Prior to returning for doctoral studies, she taught voice at Earlham College, in the music magnet program of Broad Ripple High School, and operated a private voice studio in Indianapolis. Denham is a graduate of the Odyssey Writing Workshop and has had short fiction published in numerous magazines Combining her work in writing with her performing background, she has written several works for the stage, including the libretto for Butler Ballet's critically acclaimed production of The Willow Maiden, using her original story with an original score by Frank Felice. Her other works for the stage include a one-act chamber opera, Peter, Peter Pumpkin Eater, for which she wrote the libretto and co-composed the music with composer Meredith Gilna, a comic sketch for two actors and one soprano, The Singing Dog, and a short musically improvised opera, Homo Homarus. Denham has directed these works at the Indy Convergence in addition to a comic soundscape based on internet memes. In 2013, she was invited to direct the Umbrella Project of the Indy Convergence, an exploration of the subject of Otherness based on her concepts and created collaboratively by the performers using dialogue, dance, and an improvised soundscape of voices and instruments. She has received two grants from the Indiana Arts Commission for her collaborative work.
Sarah Weber Gallo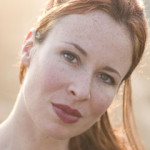 Sarah Weber Gallo is originally from Indianapolis and is currently dancing in her tenth season with the Metropolitan Opera Ballet, where she has been featured in productions helmed by an array of world-renowned directors and choreographers, including: Julie Taymor, Steven Wadsworth, Mary Zimmerman, Robert Lepage, Adrian Noble, Benjamin Millipied, Graciella Danielle, Doug Varone, Mark Dendy, and Christopher Wheeldon. Additionally, Sarah has danced for Donald Byrd/The Group, NeoLabos Dancetheatre, Sean Curran, The Radio City Rockettes, and Margo Sappington's American Dance Machine for the 21st Century. She has enjoyed a fruitful collaboration with Berlin-based choreographer Elke Rindfleisch, for whom she has served as assistant choreographer/co-creator of numerous dance/theater works performed in venues ranging from rooftops in Brooklyn to Das Pumpwerks in Berlin to Jacob's Pillow. Her original choreography has been shown in both concert and larger theatrical settings at The Ohio Theatre, Gina Gibney, Movement Research, LaMama, and Indy Convergence 2012. Sarah holds a B.A. in Psychology from Goucher College and is the proud mother of Olivia Rosie Gallo.
Leila Ghaznavi
Leila Ghaznavi is an actor, playwright, puppeteer currently residing in New York City. The majority of her work is composed of original multi-disciplinary projects that use poetic texts, classical fairy tales, current political issues and a broad spectrum of performance mediums. She uses these tools to create dynamic theatrical pieces that simultaneously examine the predicaments of an individual and the political landscape that surrounds them. Ms. Ghaznavi also has an extensive background in ensemble created physical theater, classical theatre and film. Her diverse range of performance experience has fostered her belief that an artist must challenge social perceptions of what is "holy" and that any subject, issue or text can be used as a source for art. She's performed in venues at the Edinburgh, Chicago and Hollywood Fringe Festivals, Bali, Indonesia, and Kristiansand, Norway. She received her M.F.A. in acting from the California Institute of the Arts and B.A. in music composition from Bryn Mawr College. She has also trained with the Dell'Arte International School of Physical Theatre, Helikos International and Shakespeare and Company.
Cindy Marie Jenkins
Cindy is a Storyteller based in Los Angeles. She bridges gaps between audience and art.Currently Communications Director for 24th STreet Theatre as well as a Teaching Artist of Online Content for Center Theatre Group's Student Ambassadors.  Cindy is facilitating a 6-month NEA Digital Collaborative through Theatre Bay Area & LA Stage Alliance and also serves on the Steering Committee of Directors Lab West. She was one of the arts advocates who created the #LAthtr hashtag in 2010 to unify the Los Angeles theatre scene. She curates arts shows on You Tube, live broadcasts experimenting with how G+ and YouTube develop audiences. Cindy is a regular guest on The Crowd Crowd podcast, weekly at Turnstyle News (an NPR affiliate), co-hosts Web Series Watch and has been a guest on LaLaLand Talk, In the Room, Angry Patrons, Bitter Lemons, Live & Digital Spill.  Works in progress include Story Consultant for The Palace of Knossos (3D previsualization of a dark ride set in the mythical Minotaur's Labyrinth), the first novel in her upcoming series The Blue Dragon Scribe Shoppe. Her awareness piece Voices From Chornobyl has been presented in both the US and the UK to raise money and knowledge of the nuclear accident (inspired by Svetlana Alexievich's interviews).
Zach Laliberte
Zach is a multi-faceted artist living in the sunny city of Los Angeles. He was born and raised in Chattanooga, TN, where he attended a performing arts high school before making his venture north to Chicago. He earned his Bachelors degree in theatre at Columbia College Chicago in 2003. In the years since, he has gone on a national clown tour, attended the International Festival of Alternative and New Theatre (INFANT) in Novi Sad Serbia, and worked to create the Tonkawa Theatre Tribe (TTT) and The Chicago Physical Theatre Institute (CPTI). He released an independently produced live album, Skeletons of Songs, in 2007, with the help of his good friend, filmmaker Joe Burke. Zach has made many friends around the world studying under Keith Johnstone at the Loose Moose Theater Co. in Calgary, performing at the Sydney Opera House in Sydney, Australia, and collaborating with some of his favorite artists in Chicago such as the Neo-Futurists and Kapoot Clown Theater. Mr. Zach also worked as an artist-in-residence in collaboration with The Vittum Theater teaching Art, Music, Theatre, and Improvisation in Chicago public schools. He also is an artist-in-residence for the Atlanta Workshop Players every summer, teaching Mask, Clown, Breakdancing, Physical Theatre, and the Art of Play. Since moving to L.A., Zach has co-founded the Los Angeles Center for Creative Arts with filmmaker Lysandra Petersson, with whom he also produced the bimonthly live performance event Art Bazaar. In 2010, he released the music video for "Daydream" (Skeletons of Songs), and music videos for two more songs are on the way in 2011. He has performed his music at the Viper Room, House of Blues, Rainbow Room, and many more venues.
Sarah Moon
Sarah Moon is a writer, teacher, theatre artist and environmental communicator. Inspired by the work of Augusto Boal and Bertolt Brecht, she uses education and theatre as vehicles for social change and personal awakening. Born in Minot, North Dakota, she grew up in Shorewood, Wisconsin, graduated from high school in Boulder, Colorado and went to college in Tacoma, Washington, receiving her BA in Theatre from the University of Puget Sound in 2000. After two years working in the entertainment industry in Los Angeles, she moved to Waltham, Massachusetts where she received her MFA in Playwriting from Brandeis University in 2004, winning the Harold and Mimi Steinberg Award for her thesis play, Losing the Game. From 2004-2009, she lived in Brooklyn, New York, teaching composition and working in academic support at Baruch College while making theatre and co-founding volunteer environmental awareness organization New York Loves Mountains. Inspired to find a closer relationship to nature, she moved to Cape Cod in 2009 where she taught and became Coordinator of Learning Resources at Cape Cod Community College (CCCC). For her work incorporating sustainability education in her freshman composition course, she received the CCCC Sustainable Practices Recognition Award in 2010. In 2012, she moved to Hartford, Connecticut where she served as Marketing Apprentice at Hartford Stage for the 2012-13 season, working in video editing, copywriting, social media and events. Over the past decade, her plays have been performed in Washington D.C., Boston and New York City. She is currently pursuing an MA/PhD in Rhetoric and Composition at the University of Connecticut in Storrs, CT.
Joshua Morris
Joshua Morris is from Louisville, Kentucky. An Oberlin alum, he studied composition with Dr. Randolph Coleman and Dr. Lewis Nielson, and at Butler University studied with Michael Schelle. His compositions are often intermingled with other disciplines to make music that must be seen and dance that must be heard. His work has been performed in several nations by numerous ensembles, from the Nouvelle Ensemble Musique in Canada to the Oberlin Orchestra to an Irish folk group in Dublin. He is a founding member of Ensemble 48, a contemporary music ensemble based in Indianapolis. He has also performed with the Rebellious Subjects Shakespeare. He has received numerous awards and honors, including membership with the Honorable Order of Kentucky Colonels.
Lysandra Petersson
Lysandra Petersson was born in Honduras, grew up in Virginia, and attended an experimental college in Massachusetts. After receiving a B.A. in creative writing / theatre from Hampshire College in 2004, she put herself through a self-devised film school by way of directing, shooting and editing a feature-length documentary ("Thunder at a Playhouse," 2005).
After a stint in Austin, Lysandra moved to Los Angeles in 2007, having added filmmaking to her list of "Interests and Potential Career-Type Things." During the last five years, she has worked in production and post-production on a number of feature films. With her partner Zach Laliberte she produced Art Bazaar L.A., an eclectic performance series of music, improv, poetry, burlesque, and more (www.facebook.com/artbazaarla). She's also found time to direct and edit a handful of short films and music videos, and to write the first draft of a novel that she plans to finish and e-publish this summer.
Michael Velez
Michael Velez, studying experimental theater and performance art, joined the San Diego dance scene as an apprentice for Gina Angelique's Eveoke Dance and Sledgehammer Theater. He attended the Coronado School for the Arts while juggling performances with the San Diego Junior Theater. Michael has worked most notably and closely with two dance companies in Philadelphia- four seasons with the Koresh Dance Company and since 2003 with Charles O.
Anderson's "dance theatre X" on a project-by-project basis. Both of which, he's had the opportunity of placing choreography onto. After attending the University of the Arts, he continued to learn, inspire and dance for such widely recognized choreographers as Robert Battle, Zane Booker, Brian Sanders, Donald Byrd, and Itzik Galili (of the Netherlands Dance theater and Galili Dance).
Michael's choreography and Modern Funk dance style has recently gained ample recognition in the 2008 National Ice dance Competition televised by CNN, where Kim Navarro and Brent Bommentre placed 3rd for their division, qualifying them for the 2008 Olympics.
Roberta Wong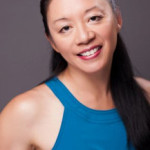 Roberta is a two-time Creative Renewal fellow and IAC grant recipient, has enjoyed careers in ballet, modern dance, choreography and teaching. Her professional career began with the Boston Ballet and Indianapolis Ballet Theatre. She completed a biology degree at Butler University before joining Dance Kaleidoscope and one of her greatest mentors, David Hochoy. Other performing credits include Yuletide Celebration with the Indianapolis Symphony Orchestra, Weird Al Yankovich's Poodle Hat Tour (Indianapolis performance) and Bill and Gloria Gaither's Praise Gathering. She was honored in Indianapolis Woman magazine (Nov. 2000) and is currently faculty at Butler University, Indiana University, Indianapolis School of Ballet, Stage I Dance Academy and the USA Diving national training center. She is a founding member of the Dance For Parkinsons Indianapolis program. She has been honored to teach for the Indiana Dance Festival, Lafayette Ballet and Mid-States Regional Dance Festival. She is grateful to have choreographed for Anderson University's Candles and Carols, the Emily Hunt benefit for spinal chord research, Pike High School and Indy Convergence, from where her work was presented at the Harvest Chicago Contemporary Dance Festival. She is a published dance photographer and ashtanga enthusiast.She completed a biology degree at Butler University before joining Dance Kaleidoscope and one of her greatest mentors, David Hochoy.