2013 Participants
Ashley Benninghoff
Ashley Benninghoff is a dancer, choreographer, and teacher, currently living in Indianapolis.She began her dance training at The Fort Wayne Ballet and continued on to Southern Methodist University where she received a BFA in Dance Performance. While at SMU she danced in works by Martha Graham, Robert Battle, and Max Stone. She also choreographed a full-length dance show entitled Sides, and was a nominee for the prestigious M Award. She then moved to New York City, where she furthered her dance training at Dance New Amsterdam and Steps on Broadway, before moving back to Indiana.While in Indianapolis she was a member of the (Re) Collective Company and is currently dancing with Motus Dance Theatre. Ms. Benninghoff taught and choreographed for the Lawrence Central High School Dance Program, and is a teacher at The Dance Refinery.There she teaches ages four to eighteen and has choreographed award winning pieces for their Regional and National competitions. Ashley has also participated in the Indy Convergence for the past five years, further developing her voice as a choreographer.
Kristin Bowlby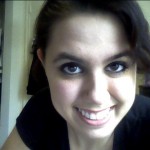 Kristin Bowlby recently graduated from Ball State University with a BFA, emphasis in photography, in May 2013. Her thesis work, Stolen Pictures, Stolen Dreams, focused on dreams as they pertain to her childhood and the relationship between people and their dreams. She is also interested in nostalgia as it relates to the changing of our memories as we grow older, as well as exploring the human psyche (as seen in the work Wish You Were Here, Annie). Since going out into the world, she has also started thinking about (and consequently working with) the idea of identity and how that relates to going out into the world as a new world citizen. She is from the small town of Mooresville, IN and is currently living and working there.
Ellen Denham
Ellen Denham is a soprano, voice teacher, writer and stage director currently pursuing a doctorate in Vocal Performance and Literature at the University of Illinois, where she studies with Cynthia Haymon-Coleman. A native of Winston-Salem, NC, Denham received her B.M. from the University of North Carolina School of the Arts and M.M. from the New England Conservatory of Music. Prior to returning for doctoral studies, she taught voice at Earlham College, in the music magnet program of Broad Ripple High School, and operated a private voice studio in Indianapolis. Denham is a graduate of the Odyssey Writing Workshop and has had short fiction published in numerous magazines Combining her work in writing with her performing background, she has written several works for the stage, including the libretto for Butler Ballet's critically acclaimed production of The Willow Maiden, using her original story with an original score by Frank Felice. Her other works for the stage include a one-act chamber opera, Peter, Peter Pumpkin Eater, for which she wrote the libretto and co-composed the music with composer Meredith Gilna, a comic sketch for two actors and one soprano, The Singing Dog, and a short musically improvised opera, Homo Homarus. Denham has directed these works at the Indy Convergence in addition to a comic soundscape based on internet memes. In 2013, she was invited to direct the Umbrella Project of the Indy Convergence, an exploration of the subject of Otherness based on her concepts and created collaboratively by the performers using dialogue, dance, and an improvised soundscape of voices and instruments. She has received two grants from the Indiana Arts Commission for her collaborative work.
Leah Falk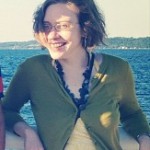 Leah Falk is a poet and book critic based in Ann Arbor, Michigan.Her nonfiction won a Hopwood Award at the University of Michigan and she is a recipient of the Beullah Rose Poetry Prize from Smartish Pace. Her work has appeared in Crab Orchard Review,Kenyon Review, Smartish Pace, Haaretz Books, and elsewhere.
Christina Feinberg
Christina is an actor, a puppeteer, an aerialist, a physical theatre artist and a teacher. She works at the Skirball Cultural Center as a storyteller, puppeteer and educator for School Programs. She is passionate about arts education and that tends to be the umbrella that all of her talents fall under. Sharing puppetry, theatre and movement with students is a priceless experience. "I don't think I could be an artist without being a teacher, and I don't think I could be a teacher without being an artist."
Colleen Laliberte
Colleen Laliberte has been working as a teaching artist for the past nineteen years.
She has conducted school residencies throughout the US, and her international residencies include Sweden, Austria, and Canada. Colleen has served as a Guest Master Teaching Artist for the Tennessee Arts Academy, the Alabama Institute for Education in Theatre, the International Network of Performing Arts and Magnet Schools, The Alabama Shakespeare Festival and too many school systems to name here. As founding Director of Skwalking Heads Production Co., she has directed and co-created theatrical experiences for audiences of all ages. She has been the recipient of Arts Build Chattanooga Neighborhoods Grants for four years, and was artist in residence for the Partnership in After School Education initiative sponsored by the Public Education Foundation.
Tommy Lewey
I received my initial training at the Barrington Dance Academy with Mary Greco-Brennan, Roberta Begley, Guillermo Leyva, and Karen Janet. Then, I graduated from Butler University with a Bachelor of Arts in Dance Pedagogy. During my tenure at the Jordan College of Art, I maintained a heavy involvement with the Butler Ballet and Butler Theatre – performing the works of Cynthia Pratt, Susan McGuire, Elaine Bauer, Michelle Jarvis, Derek Reid, Stephan Laurent, Stephen Mills, and John Green. I also furthered my dance knowledge with Lou Conte Dance, Nutmeg Conservatory, LINES Ballet, and Bates Dance Festival. I am now an Indianapolis-based dance-theatre artist working as a company member and choreographer in-residence with NoExit Performance; as well as a collaborative artist with Motus Dance Theatre, Indy Convergence, and Indianapolis Fringe Festival. I serve on the dance faculty at Broad Ripple Magnet High School for the Arts and Humanities.
Joshua Morris
Joshua Morris is from Louisville, Kentucky. An Oberlin alum, he studied composition with Dr. Randolph Coleman and Dr. Lewis Nielson, and at Butler University studied with Michael Schelle. His compositions are often intermingled with other disciplines to make music that must be seen and dance that must be heard. His work has been performed in several nations by numerous ensembles, from the Nouvelle Ensemble Musique in Canada to the Oberlin Orchestra to an Irish folk group in Dublin. He is a founding member of Ensemble 48, a contemporary music ensemble based in Indianapolis. He has also performed with the Rebellious Subjects Shakespeare. He has received numerous awards and honors, including membership with the Honorable Order of Kentucky Colonels.
Lee Rainboth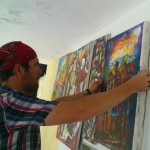 Rainboth is a visual artist, nonprofit manager, traveler, and storyteller. He is a cofounder of Living Media International and currently serves as the organization's Executive Director. He lives in Mizak, Haiti, where outside of the nonprofit he also sings, writes, and performs with a rap group, Prophetie Squad, and manages a soccer team, L'Union. He is the creator and author of The Green Mango Blog, a site dedicated to thoughts on international service and living based on his experiences in Haiti and elsewhere. You can find him on twitter @leerainboth
Kendra Ware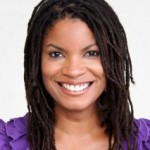 Kendra Ware is a multidisciplinary artist that works in a variety of media including film/video, theater, performance and installation. She addresses gender and racial politics by creating animated assemblages of cultural imagery as a way of examining otherness. Characteristic movement in her work is often slowed down so that players can be observed and appreciated abstractly like sculptural pieces. Largely influenced by Alfred Jarry's pataphysical theatrical concepts and Min Tanaka's Butoh physical vocabulary she abstractly addresses personal experiences of alienation and sociopolitical contexts. She's received her MFA in performance from California Institute of the Arts and is a graduate of Sarah Lawrence College.
Sara Yanney-Chantanasombut
Sara is a Modern/Contemporary dance educator, choreographer, and performer. She is the artistic director of The =ibrium Dance Project, founded in the summer of 2012, which has shown work in IN, MI, NJ, NY, OH, and WI. She has performed with Bill Evans Dance Company, Blue Tribe African Dance Company, Blythe Edens Dance Company, Indy Convergence, The New Mexico Contemporary Dance Alliance, Motus Dance Theatre, and SMAG Dance Collective. Sara has served on faculty at Ball State University and Anderson University, was the founder/director of Jump Into Motion Dance Academy, which offered affordable dance and movement education to children at their schools and day cares from 2006-2013, and is certified in the Bill Evans Method of Teaching Laban/Bartenieff-Based Modern Dance Technique. She is currently working on her MFA in Dance at the University of Wisconsin-Milwaukee, where she is a recipient of the Chancellors Graduate Student Award, and received her BA in Dance from the University of New Mexico in 2003 with departmental honors and received the Friends of Dance Scholarship, The Provost Award for Artistic and Academic Achievement, The Bill Evans Dance Teachers Intensive Scholarship, and the Barbara Kiker Award for Excellence in Dance.
Interns
Laura Krause
Laura is a recent graduate in Design and Production at York University and most recently served at the Sound Designer for Road for Theatre@York. Previous Theatre@York credits include Assistant Stage Manager for "Knight of the Burning Pestle" and Head of Wardrobe for The Beggar's Opera. Outside of York she has filled various production roles for the Indy Convergence and World Stage Design. After graduating she will (hopefully) be doing her MA in stage management and events at the Royal Welsh College of Music and Drama.
Adriana Dimitri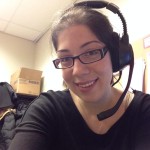 Adriana is from Toronto, Ontario and recently graduated from York University with a B.F.A Spec. Hons. in Theatre Production. I enjoy various technical aspects of theatre, though I really love arts management.