2014 Participants
Indianapolis
Noelle Bohaty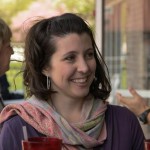 Noelle  holds a BA from Washington University in St. Louis in Dance and Philosophy-Neuroscience-Psychology, with additional degrees in Acting and Children's Studies. She is currently pursuing an MFA in Dance and Choreography for The Ohio State Univeristy.Originally from Lincoln, Ms. Bohaty has been teaching dance and theatre for more than a decade. Most recently, she spent three years as a Lecturer of Dance at the University of Nebraska-Lincoln. She was a guest instructor at ACDF for the past two years, and she has performed, choreographed and directed many theatrical productions around the region. Ms. Bohaty completed her thesis in site-specific choreography to graduate magna cum laude. The piece was selected for the American College Dance Festival (ACDF) and the Young Choreographers Showcase. Her choreographic work has earned her numerous awards from organizations such as Musical Theatre International.
Anna Bratton
Anna began her professional makeup career in Los Angeles, where she earned her stripes alongside the best in the industry on sets of feature films, award winning shorts and national campaigns. Currently, she brings her passion and experience to the Midwest, working from her hometown of Fort Wayne, Indiana. Allowing her creative studies to lead the way, Anna earned her Bachelor of Fine Arts in Dance at the University of Michigan and later studied at the Make-up Designory (MUD) in Burbank, California. As a MUD graduate, Anna's technique and experience in make-up application ranges from beauty make-up and runway designs to working with prosthetics and shaping characters with special effects.
Owen David
Owen  is a recent graduate of the Ohio State University, where he obtained his MFA in Dance & New Media. Owen holds a BA in International Relations from Brown University.
Michelle Buchanan
Michelle is a recent transplant to Indianapolis, and has danced with Motus since 2009 when she performed in Broken Fragile Mind. She moved here from San Diego, where she was a member of Butterworth Dance Company, and participated in various local productions including Trolley Dances. She has also lived and danced in Hawaii where she was a choreographer and dancer for various local performances including Still Frame in Motion and The Boundless Tour, and Oregon where she found her love of modern dance at Oregon State University. She began her dance training in ballet and performed with the Eugene Ballet Company.
Virginia Grise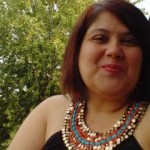 From panzas to prisons, from street theatre to large-scale multimedia performances, from princess to chafa – Virginia Grise writes plays that are set in bars without windows, barrio rooftops, and lesbian bedrooms. Her play blu was the winner of the 2010 Yale Drama Series Award and was recently published by Yale University Press. Her other published work includes The Panza Monologues co-written with Irma Mayorga (University of Texas Press) and an edited volume of Zapatista communiqués titled Conversations with Don Durito (Autonomedia Press).
Virginia is a Time Warner Fellow at the Women's Project Lab 2012 – 2014, a recipient of the Whiting Writers' Award, the Princess Grace Award in Theatre Directing, the Playwrights' Center's Jerome Fellowship, the Loft Literary Center's Spoken Word Fellowship and Pregones Theatre's Asuncion Award for Queer Playwriting. Her work has been produced, commissioned and/or developed at the Alliance Theatre, Bihl Haus Arts, Company of Angels, Cornerstone Theatre, Highways Performance Space, New York Theatre Workshop, Playwright's Center, Pregones Theatre, REDCAT, Victory Gardens and Yale Repertory Theatre. She has performed both nationally and internationally at venues including the Jose Marti Catedra in Havana, Cuba and the University of Butare in Rwanda, Africa.
As a curator, artist and activist she has facilitated organizing efforts among women, immigrant, Chicano, working class and queer youth. Virginia has taught writing for performance at the university level, as a public school teacher, in community centers and in the juvenile correction system. She holds an MFA in Writing for Performance from the California Institute of the Arts and currently lives in Brooklyn, New York.
Joshua Morris
Joshua Morris is from Louisville, Kentucky. An Oberlin alum, he studied composition with Dr. Randolph Coleman and Dr. Lewis Nielson, and at Butler University studied with Michael Schelle. His compositions are often intermingled with other disciplines to make music that must be seen and dance that must be heard. His work has been performed in several nations by numerous ensembles, from the Nouvelle Ensemble Musique in Canada to the Oberlin Orchestra to an Irish folk group in Dublin. He is a founding member of Ensemble 48, a contemporary music ensemble based in Indianapolis. He has also performed with the Rebellious Subjects Shakespeare. He has received numerous awards and honors, including membership with the Honorable Order of Kentucky Colonels.
Stephanie Nugent
Stephanie is a choreographer, performer, and educator of dance/theater and improvisation. Her creative work is rooted in collaborations with artists and scholars addressing social issues surrounding empathy and nonviolence. She has presented work at REDCAT Theater and Highways Performance Space (Los Angeles), Dance New Amsterdam (New York City), Theater Aicoli (Padova, Italy), the Walker Fine Arts Center (Minneapolis), Sushi Visual and Performance Art (San Diego), and Capitol Theater (Salt Lake City). She is the Artistic Director of Nugent Dance, and has performed with renowned artists including Keith Johnson/Dancers, Victoria Marks, Ririe Woodbury Dance Company (Doug Varone, Laura Dean, Phyllis Lamhut, Shapiro and Smith, Doug Nielsen), Della Davidson, and Malashock Dance and Company. Stephanie moved to Indianapolis in 2013 and is active in the dance and improvisation community serving as Adjunct Professor of Dance at IU Bloomington, performing, teaching and dancing with G.L.A.C.I.E.R, choreographing for the IUPUI Dance Company MOCO, teaching at Motus Dance Theater and joining them for performances. This spring she is a Visiting Artist at Ohio State University.
Sarah O'Brien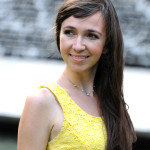 Originally from Naples, FL, Sarah has been involved in the Bach Ensemble of Naples, Opera Naples, Naples Opera Society, Naples Carolers, Bower School of Music's Chamber Choir, and Cantor at St. Joseph's Catholic Church of Orlando. Sarah was also the first place vocalist of the Ave Maria Vocal Competition, Naples Music Club, Voices of Naples, and the Young Artist Competition. She recently was a resident artist with Central Florida Lyric Opera. The best part is she'll be moving to the Midwest later this year!
Ryan O'Shea
Ryan O'Shea is an actress, teaching artist, and voice/dialect coach based in Indianapolis, IN. She is on the teaching faculty for the University of Indianapolis Theatre Department, where she also serves as a Dialect Coach and the Coach for the ACTF Irene Ryan Acting Competition. Ryan is currently a Teacher Candidate for Fitzmaurice Voicework®, which took her to London for a month this past summer (in partial thanks to an Individual Artist Grant from the Indiana Arts Commission). She will finish her certification in London in the summer of 2014. She earned her B.S. in Theatre from the University of Indianapolis and her MFA in Acting from Florida Atlantic University.
Hiromi Okumura
Hiromi Okumura received her MFA at Iowa State University and currently is an adjunct professor at Washington State University. Her work has been shown and collected internationally. Truly an interdisciplinary artist, Hiromi not only paints and designs but incorporates dance and movement into her work. In her artist statement Hiromi says, "…I try to let colors sing and vibrate to express energy, movement, and space. Like the dancer, music drives my creative force and helps move my brushes. If you could see me paint, you might think I am dancing — my feet and my brushes move rhythmically. In fact, I love to dance, and dance improvisational dance in particular, informs my painting."
Peiyi Wong
Peiyi Wong is a writer, scenographer, and interdisciplinary artist. She works primarily in theater, film, and installation, with a particular interest in experimental modes of expression and collaboration. Originally from Santa Barbara, CA, Peiyi studied Literature and Visual Arts at Columbia University in New York, where she received her BA. She then spent several years as a freelance designer based in Brooklyn and working in the NY downtown theater, puppetry, and experimental music scenes, with excursions into independent and commercial cinema. In 2010 she returned to California to deepen her practice through graduate studies. She holds an MFA in Scenic Design from the California Institute of the Arts, where she was also a participant in the Center for Integrated Media. Her work has been shown at REDCAT, HERE Arts Center, P.S. 122, The Ontological-Hysteric Theater, The Chocolate Factory, the Prague Quadrennial, Automata Arts, and various other venues and institutions in New York, Berlin, New Orleans, and Los Angeles. 
INTERNS
Laura Andrew
Laura Andrew is a graduate of York University's Theatre Production and Design program, with a minor in Environmental Studies. Laura participated in the 2014 Indy Convergence Toronto and is excited to continue working with the Indy team. Previous credits include: Set Design for The Stronger Variations (Theatre @ York); Technical Manager of World Stage Design 2013; Lighting Design Assistant to William Mackwood for Rite Redux (York Dance Ensemble); and Lighting Design for Drowning in Wasabi by Kent Lam (2013 Toronto Fringe Festival).
Sadie Johnston
Sadie Johnston is a soon to be graduate of York University's Theatre Production program, with a focus on set, props and costume construction, and sound. Previous credits include Assistant Costume Designer for Abigail's Party (Precisely Peter Productions), Technical Director for Road (Theatre@York) and Sound Technician at World Stage Design (Royal Welsh College)
Toronto
Laura Andrew
Laura Andrew is a graduate of York University's Theatre Production and Design program, with a minor in Environmental Studies. Laura participated in the 2014 Indy Convergence Toronto and is excited to continue working with the Indy team. Previous credits include: Set Design for The Stronger Variations (Theatre @ York); Technical Manager of World Stage Design 2013; Lighting Design Assistant to William Mackwood for Rite Redux (York Dance Ensemble); and Lighting Design for Drowning in Wasabi by Kent Lam (2013 Toronto Fringe Festival).
Ashley Benninghoff
Ashley Benninghoff is a dancer, choreographer, and teacher, currently living in Indianapolis.She began her dance training at The Fort Wayne Ballet and continued on to Southern Methodist University where she received a BFA in Dance Performance. While at SMU she danced in works by Martha Graham, Robert Battle, and Max Stone. She also choreographed a full-length dance show entitled Sides, and was a nominee for the prestigious M Award. She then moved to New York City, where she furthered her dance training at Dance New Amsterdam and Steps on Broadway, before moving back to Indiana.While in Indianapolis she was a member of the (Re) Collective Company and is currently dancing with Motus Dance Theatre. Ms. Benninghoff taught and choreographed for the Lawrence Central High School Dance Program, and is a teacher at The Dance Refinery.There she teaches ages four to eighteen and has choreographed award winning pieces for their Regional and National competitions. Ashley has also participated in the Indy Convergence for the past five years, further developing her voice as a choreographer.
Ian Cameron Clail
Leila Ghaznavi
Leila Ghaznavi is an actor, playwright, puppeteer currently residing in New York City. The majority of her work is composed of original multi-disciplinary projects that use poetic texts, classical fairy tales, current political issues and a broad spectrum of performance mediums. She uses these tools to create dynamic theatrical pieces that simultaneously examine the predicaments of an individual and the political landscape that surrounds them. Ms. Ghaznavi also has an extensive background in ensemble created physical theater, classical theatre and film. Her diverse range of performance experience has fostered her belief that an artist must challenge social perceptions of what is "holy" and that any subject, issue or text can be used as a source for art. She's performed in venues at the Edinburgh, Chicago and Hollywood Fringe Festivals, Bali, Indonesia, and Kristiansand, Norway. She received her M.F.A. in acting from the California Institute of the Arts and B.A. in music composition from Bryn Mawr College. She has also trained with the Dell'Arte International School of Physical Theatre, Helikos International and Shakespeare and Company.
Laura Krause
Laura is a recent graduate in Design and Production at York University and most recently served at the Sound Designer for Road for Theatre@York. Previous Theatre@York credits include Assistant Stage Manager for "Knight of the Burning Pestle" and Head of Wardrobe for The Beggar's Opera. Outside of York she has filled various production roles for the Indy Convergence and World Stage Design. After graduating she will (hopefully) be doing her MA in stage management and events at the Royal Welsh College of Music and Drama.
Aidan Dahlin Nolan
Aidan grew up in Toronto, Ontario and worked in various capacities within its theater community before moving to New York to pursue his MA in Performance Studies.  In January 2009, Aidan collaborated on an instillation entitled "Legends of Chincoteague" presented at the XSPACE art gallery in Toronto as part of [MIS]PLACED ANIMALS LOST AND FOUND.  A teacher by trade, Aidan has developed an intense interest in performance as a mode and object of literacy education as well as desire to investigate possible "points of contact" between performance and environmental education. As a PhD Student at York Univeristy Aidan is volunteering as a Park Ranger as part of the David Suzuki Foundation's Homegrown National Park Project. Aidan's project, Community Canoe aims to re-build our relationship with the wetlands: "I don't just want us to think of them as endangered ecosystems we see on TV. I want us to smell them, touch them, and taste them, so that we'll work to preserve them while also finding new ways to more fully integrate them into the very fabric of our city."
Philip Turkiewicz
Philip Turkiewicz is an emerging performer, playwright and dramaturge. He is a recent graduate of York University's Devised Theatre program.
Recent credits include monster (Performer and co- creator, York Devised Theatre) Artistic Director of playGround Festival 2014, Thread (Performer, Iris Theatre), Fired(Writer/Director, playGround 2013), and Pridecab 2012 (performer, creator). He is a sound designer, and the resident graphic designer for Epigraph Collective Theatre Co.  
Kendra Ware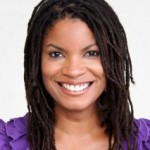 Kendra Ware is a multidisciplinary artist that works in a variety of media including film/video, theater, performance and installation. She addresses gender and racial politics by creating animated assemblages of cultural imagery as a way of examining otherness. Characteristic movement in her work is often slowed down so that players can be observed and appreciated abstractly like sculptural pieces. Largely influenced by Alfred Jarry's pataphysical theatrical concepts and Min Tanaka's Butoh physical vocabulary she abstractly addresses personal experiences of alienation and sociopolitical contexts. She's received her MFA in performance from California Institute of the Arts and is a graduate of Sarah Lawrence College.
Sara Yanney-Chantanasombut
Sara is a Modern/Contemporary dance educator, choreographer, and performer. She is the artistic director of The =ibrium Dance Project, founded in the summer of 2012, which has shown work in IN, MI, NJ, NY, OH, and WI. She has performed with Bill Evans Dance Company, Blue Tribe African Dance Company, Blythe Edens Dance Company, Indy Convergence, The New Mexico Contemporary Dance Alliance, Motus Dance Theatre, and SMAG Dance Collective. Sara has served on faculty at Ball State University and Anderson University, was the founder/director of Jump Into Motion Dance Academy, which offered affordable dance and movement education to children at their schools and day cares from 2006-2013, and is certified in the Bill Evans Method of Teaching Laban/Bartenieff-Based Modern Dance Technique. She is currently working on her MFA in Dance at the University of Wisconsin-Milwaukee, where she is a recipient of the Chancellors Graduate Student Award, and received her BA in Dance from the University of New Mexico in 2003 with departmental honors and received the Friends of Dance Scholarship, The Provost Award for Artistic and Academic Achievement, The Bill Evans Dance Teachers Intensive Scholarship, and the Barbara Kiker Award for Excellence in Dance.