2015 Participants
Laura Andrew
Laura Andrew is a graduate of York University's Theatre Production and Design program, with a minor in Environmental Studies. Laura participated in the 2014 Indy Convergence Toronto and is excited to continue working with the Indy team. Previous credits include: Set Design for The Stronger Variations (Theatre @ York); Technical Manager of World Stage Design 2013; Lighting Design Assistant to William Mackwood for Rite Redux (York Dance Ensemble); and Lighting Design for Drowning in Wasabi by Kent Lam (2013 Toronto Fringe Festival).
Ashley Benninghoff
Ashley Benninghoff is a dancer, choreographer, and teacher, currently living in Indianapolis.She began her dance training at The Fort Wayne Ballet and continued on to Southern Methodist University where she received a BFA in Dance Performance. While at SMU she danced in works by Martha Graham, Robert Battle, and Max Stone. She also choreographed a full-length dance show entitled Sides, and was a nominee for the prestigious M Award. She then moved to New York City, where she furthered her dance training at Dance New Amsterdam and Steps on Broadway, before moving back to Indiana.While in Indianapolis she was a member of the (Re) Collective Company and is currently dancing with Motus Dance Theatre. Ms. Benninghoff taught and choreographed for the Lawrence Central High School Dance Program, and is a teacher at The Dance Refinery.There she teaches ages four to eighteen and has choreographed award winning pieces for their Regional and National competitions. Ashley has also participated in the Indy Convergence for the past five years, further developing her voice as a choreographer.
Sadie Johnston
Sadie Johnston is a soon to be graduate of York University's Theatre Production program, with a focus on set, props and costume construction, and sound. Previous credits include Assistant Costume Designer for Abigail's Party (Precisely Peter Productions), Technical Director for Road (Theatre@York) and Sound Technician at World Stage Design (Royal Welsh College)
Laura Krause
Laura is a recent graduate in Design and Production at York University and most recently served at the Sound Designer for Road for Theatre@York. Previous Theatre@York credits include Assistant Stage Manager for "Knight of the Burning Pestle" and Head of Wardrobe for The Beggar's Opera. Outside of York she has filled various production roles for the Indy Convergence and World Stage Design. After graduating she will (hopefully) be doing her MA in stage management and events at the Royal Welsh College of Music and Drama.
Joshua Morris
Joshua Morris is from Louisville, Kentucky. An Oberlin alum, he studied composition with Dr. Randolph Coleman and Dr. Lewis Nielson, and at Butler University studied with Michael Schelle. His compositions are often intermingled with other disciplines to make music that must be seen and dance that must be heard. His work has been performed in several nations by numerous ensembles, from the Nouvelle Ensemble Musique in Canada to the Oberlin Orchestra to an Irish folk group in Dublin. He is a founding member of Ensemble 48, a contemporary music ensemble based in Indianapolis. He has also performed with the Rebellious Subjects Shakespeare. He has received numerous awards and honors, including membership with the Honorable Order of Kentucky Colonels.
Barry R. Morse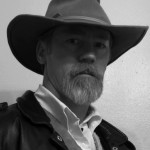 (b. 1961) is a native of Maine, has lived in Japan and holds degrees in music composition and landscape architecture. His doctoral thesis: Site-Specific Music Composition for Outdoor Places With Designed Acoustical Properties fuses these two disciplines. Barry's collaborations include music for dancers, experimental theater, film, music with scientists and songwriting. Barry is also an improvisor on trumpet and theremin.
Macey Mott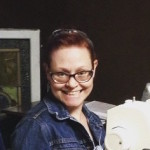 Macey Mott is a theatre director, costume designer, and actor.  She helped to found Riot Act, Inc. in Dec. 2002 and proudly serves as Artistic Director of the company.  She is an associate member of the Stage Directors & Choreographers Society.   Macey has degrees in Theatre and German from U of Utah and worked in theatre and film extensively in UT and N. CA before moving back home to Jackson, WY 14.5 years ago.
Rebecca Pappas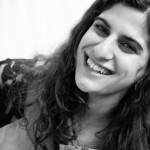 Rebecca Pappas makes dance that addresses the body as an archive for personal and social memory. Her choreography has toured nationally and internationally, and has received residencies from Yaddo and Djerassi, and support from organizations such as the Mellon Foundation, the Zellerbach Family Foundation, and CHIME. She currently creates work in Los Angeles, and Indianapolis, and is an Assistant Professor of Dance at Ball State University. www.pappasanddancers.com
Anique Vered
Anique is an Australian curator and artist-researcher. Currently based in Montréal, she is exploring alternate philosophical systems for collective socio-political agency, alongside curatorial tactics in collective memory and pedagogy. This practice is focussed through research-creation residencies with SenseLab and the Centre for Ethnographic Research in the Aftermath of Violence (CEREV) at Concordia University, as well as the Design Studio for Social Intervention in Boston.
Anique holds a Masters of Studies from Australian National University spanning participatory development, international policy, and cultural landscapes of digital and urban publics. She is also a Fellow from the Centre for Sustainability Leadership. Recent projects include: co-coordinating 'The Art of Imposturing' for Senselab's Movements of Thought series (2015); co-producing the symposium Dance Politics at the Design Studio for Social Intervention (2014); co-curating and co-producing award-winning public art installation, educational and arts venue The Rocks Windmill (2013); site-brokering rogue housing project Yurt Empire (2013); and launching precinct revitalisation program The Rocks Pop-Up (2011-12). Her creative collaborations traverse provocative cultural interpretations, participatory data mapping, performance installation and productive fictions of possible futures.