Artist Profile: Kristin Bowlby
Meet Kristin
Kristin is a first time Indy Convergence participant and will have just graduated from Ball State University when IC begins. She'll bringing a host of studio art skills to share with the group and participant in some of our theater-based projects as well.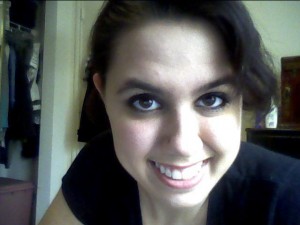 What will you be working on at IC this year?
I will be working on the umbrella project as well as some other side projects. I did not submit a personal side project but I am very excited to see what others have come up with and to help make those possible. I will also be teaching a workshop on performance as a conceptual fine art form.
What attracted to you Indy Convergence?
I was attracted to Indy Convergence because so many artist-in-residence programs cater only to studio arts and this presented a chance for  me to expand my performance art. I have always been interested in performance in the theatre but I am excited to get the chance to bring my fine art background to it.
Where are you from and what is your artistic background?
I am from Mooresville, IN but have been living in Muncie, IN for the past four years studying at Ball State University. I come from a fine art studio background, graduating in May 2013 with my Bachelor of Fine Arts, emphasis in photography. I also have a minor in theatre, but I spent most of my four years at Ball State focusing on my studio arts (like photography, painting, and bookmaking). I began falling in love with performance art after attending a workshop and never looked back.
Anything else you would like to add about IC 2013.
I am thrilled to be a part of Indy Convergence 2013 and am looking forward to expanding my artistic practice!