Artist Profile: Kendra Ware
Meet Kendra: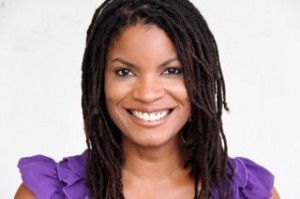 Kendra will be joining us from Los Angeles for her first Indy Convergence. She's a multidisciplinary artist, actress, writer, comedian, and director who will be collaborating with almost all of our artists in addition to creating her own piece. She's also written and performed in several one women pieces, plays and puppet shows. Kendra will be teaching a Butoh workshop on WEDNESDAY MAY 22. Don't miss it!
What will you be working on at IC this year?
Experimental techniques to use in staging.
What attracted to you Indy Convergence?< The people and bringing the theater community together to share insights and expertise. Where are you from and what is your artistic background?
I am from California and have lived all over the world and mainly NYC.  I studied and performed avant garde and experimental theater throughout the USA and create original works of art.  I am a graduate of CALARTS where I received my MFA in performance.
Anything else you would like to add about IC 2013.
I am really excited to be part of this years group.