An interview with Robert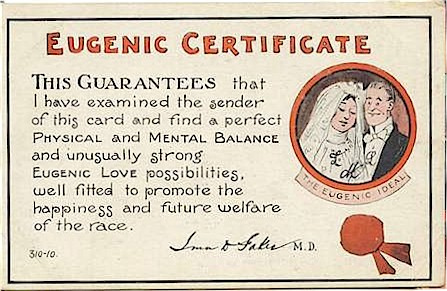 Umbrella Project 2014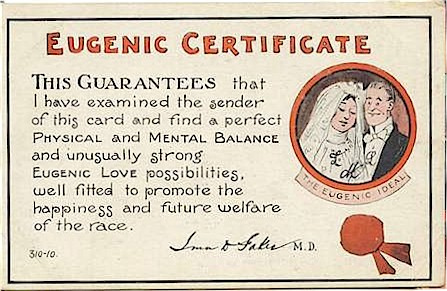 Robert and Ashley's Umbrella Project this year will look at eugenics programs in America and Canada and how they relate to current bioengineering feats. The project will start at IC-YorkU continue at IC-Haiti and conclude in Indianapolis at the Open Lab Performance on May 17, 2014. We asked Ashley and Robert a few questions about the project and how they first became interested. Here are a few of Robert's responses.
What first interested you in Eugenics Programs?
The documentary "Homo Sapiens 1900" directed by Peter Cohen.
How did you find out about Indiana's role in it?
Through the same documentary.
What were your first reactions?
What a strange and great stroke of luck! And-Â  Hoosiers as a whole are so aware of their states history (both it's accomplishments and mistakes), why have I never heard this mentioned before?
How do you see the Eugenics program relating to advancements in bio-engineering? Isn't is completely different to scientifically eradicate genetic diseases and heal broken limbs than to systematically sterilize people for being "dullards"?
Yes, those things seem very different, but the intention becomes quite similar at its root.  This is because of the process geneticists and bio-engineers will likely be using to achieve those things. Scientists and soon doctors will be fighting disease and healing broken limbs by altering human DNA or injecting nano bots.  This is very different from use of pharmaceuticals. These new technologies have the potential to fundamentally change what it means to be human.  In the midst of that transition we will be forced/able to make decisions about what a human is, what traits are desirable and what traits are not.  In the early to mid-twentieth century Mankind thought science had advanced to the point where we were ready to make those decisions.  Not only was the science wrong, but bigotry and lack of compassion created an environment where 60,000 Americans and over 2,800 Canadians we forcibly sterilized.
 Stay tuned for more background information and news on how they plan to turn this historical and challenging idea into a dance/theater piece. It's sure to be an exciting and visually stunning project. Interested in participating? Apply to IC today.
Do you want to share your thoughts or research in this subject with us? Email robert@indyconvergence.org or ashley@indyconvergence.org – we'd love to hear from you!