Collaborations continue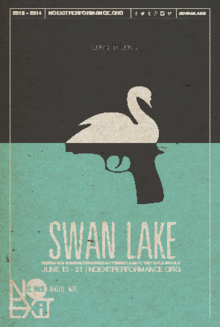 We love to hear from our past participants- about their travels, new projects, jobs and especially participants who continue to work together after they've left Indy Convergence. In years past former participants have teamed up to create puppets together, teach classes, create videos and dance in continuing choreographic projects.This summer collaboration is in the air again and two sets of alums are working together to take the next step in their work.
Sarah Weber-Gallo and Joshua Morris
This Dance is Nonfiction is a collaboration between Sarah Weber-Gallo and fellow choreographer Elke Rindfleisch. Indy Convergence alum Joshua Morris did the sound design for the piece which opens June 18 and runs through the weekend. "This Dance Is Nonfiction is the first work Rindfleisch and Weber Gallo have made together since the former relocated to Berlin in 2008.  Since then, both women have become mothers, a circumstance that conspired, along with the physical distance between them, to suspend what had been a decade-long artistic conversation spanning six full-length works, and garnering a review from the New York Times proclaiming "the sexy authority of the women."  Rindfleisch's return to New York reopens that dialogue with This Dance Is Nonfiction.  Mining the rich shared history as collaborative artists, their signature visceral physicality, and a backbone of fairy tale archetypes, Rindfleisch and Weber Gallo hurtle themselves away from safety into various limbic states and through a few bad places, and perhaps find that the moon isn't really all that blue."
Tommy Lewey and Leah Falk
Tommy Lewey's adaptation of Swan Lake is in its second week of performances at Wh
eeler Arts Community (Indy Convergence's Indianapolis home). "This is no flowery work with a corp of swans, this gripping dance-theatre adaptation of Tchaikovsky's masterpiece is a gritty tale of all-consuming, forbidden love, with much to show us about our prejudices and our own preconceptions of Love. Movement and text will merge and marry to give inner life an outward manifest as we witness boy love swan and home turn against him." We're also pleased to announce that Robert is playing the Prince in the play and using movement he developed with Tommy and Ashley Benninghoff at the 2013 Indy Convergence. Cheers to continuing collaborations!