Robert Negron—Producing Artistic Director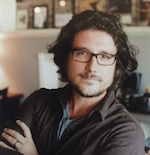 Robert is a professional actor and multidisciplinary playwright, craftsman, educator, producer, community liaison, consultant, and program director who has led Indy Convergence's artistic vision and engagement strategies since its inception in 2008.
During his tenure as Indy Convergence's Producing Artistic Director, Robert has directed over twenty-five artists residencies on-site in Indianapolis, Canada, and Haiti and is the founding artistic producer of A Rising Tide, a seasonal performance series presented on floating and all-terrain stages along the shores of Indianapolis' White River. As part of Indy Convergence's community engagement initiatives, Robert has also served on a number of resident-driven committees and task forces. In 2021, he assumed the role of co-project manager for the Belmont Beach project where he worked with fellow residents and stakeholders to create, "…a signature community gathering space while expanding neighborhood-based capacity to lead and engage in positive community change" (Belmont Beach, n.d.). Robert also served as co-chair of the Reconnecting to Our Waterways (ROW) White River Committee during which he stewarded the New York Street bridge lights project–an iconic lighting installation underneath one of Indianapolis' most utilized downtown bridges, the Haughville Nature Trail, provided maintenance for the Urban Nature Trail, and designed and led educational engagements to convey the history and importance of the river as a vital neighborhood asset. He currently serves as the ROW White River Committees' Near West community liaison and continues to provide support to the group's existing programs. As a founder and co-chair of the Near West Livability task force, Robert devised and/or co- led programs such as the West Michigan Street Festival, the Near West Flow Fest, the Near West RARA, the Portico Project between Super Tortas restaurant and the Linebacker bar, and numerous neighborhood Art Walks. In 2019, Robert was nominated by the Near West Steering Committee to serve as Thrive Indy's Near West Resiliency Ambassador where he led initiatives to establish a community garden, a seed library, a mobile community tool shed, and a local air quality research and data collection project. In 2021, Robert was selected to attend the Indianapolis Food Access Coalition's Food Champion program where he attended a 10-week course on food access barriers and developed a community garden project where he and fellow Near West residents grew over 200lbs of food.
In 2019, Robert was invited to present at the Oregon Shakespeare Festival and Indy Design Week where he examined common problems in the 'artist-as-community builder' model and encouraged more intentional strategies to engagement and community-focused arts programming.  
An actor by training, in addition to his work at Indy Convergence, Robert has performed at the Rubicon Theatre, South Coast Repertory, the Boston Court, the Old Globe Theatre, La Jolla Playhouse, the Oregon Shakespeare Festival, and the Fonseca Theatre. He received professional training in performance from the American Academy of Dramatic Arts and South Coast Repertory Professional Conservatory. In 2013, he attended the Earthship Academy, the foremost autonomous building school in the world, where he trained in Earthship Biotecture, autonomous building design, and sustainable off-grid building techniques.
Robert's artistic interests culminate at the intersection of arts and resident-led community initiatives aimed at amplifying community voice, strengthening community ties, and utilizing the arts to catalyze incremental community-driven economic growth.
Caitlin Negron—Managing Director
Caitlin began her dance training at Fort Wayne Ballet in Fort Wayne, Indiana. She then went on to study at Southern Methodist University in Dallas, Texas where she earned a BFA in Dance Performance and a BA in Anthropology. Caitlin has also studied at the American Dance Festival and at The Martha Graham School of Contemporary Dance and with Thodos Dance Chicago. Caitlin is a 2015-16 Creative Renewal Fellow through the generous support of the Arts Council of Indianapolis and a 2015 recipient of the Individual Artist Program grant from the Indiana Arts Commission.
Caitlin is also a BASI-certified pilates instructor and teaches dance throughout Indiana.
Jess Carr—Executive Artistic Producer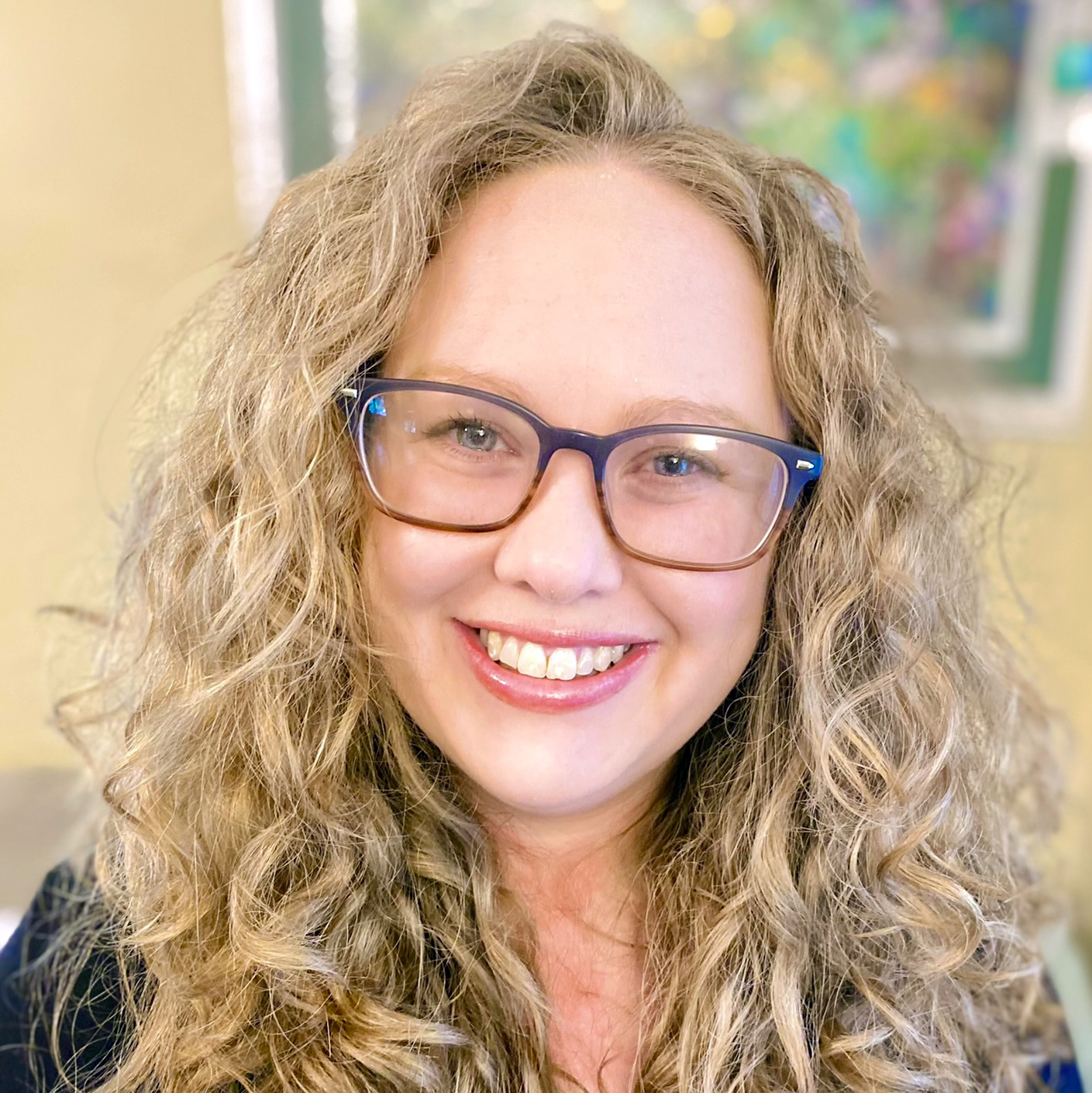 Jess is a performing arts producer, program manager, and stage manager with over fifteen years of experience developing and leading nonprofit projects, fundraisers, and intercultural exchange programs. Before joining Indy Convergence, she served as an artistic producer at the Oregon Shakespeare Festival (OSF) where she produced events such as the Green Show, the Daedalus Project, OSF's Juneteenth Celebration, the City of Ashland's Martin Luther King, Jr. Celebration, CultureFest, SOPride, Hip Hop Poetry Open Mics, Black Swan Projects, the Every 28 Hours Plays, and Mixing Texts collaboratives. During her tenure at OSF, she also stage managed the Green Show during Dance Kaleidoscope's residency, founded and developed an award-winning experiential learning program for emerging theater artists, and served as the company's talent acquisition specialist.
Jess studied stage management at Bennington College and holds a MSEd in Adult Education and a BA in English Education from Southern Oregon University.
Consultants
Lisa Barton—Digital Marketer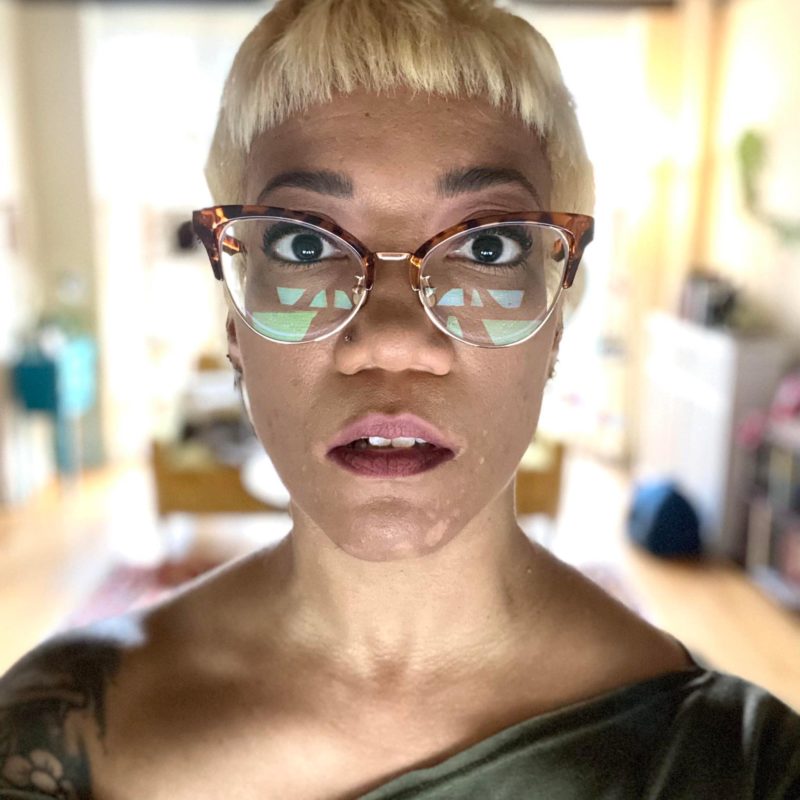 Lisa is an Indy native, cat-loving creative, web designer, and marketing specialist who has been with Indy Convergence since the summer of 2021 handling social media messaging and website updates. She has been involved in the local art community for many years, as a contributor and an enthusiast. In addition to her work with Indy Convergence, Lisa is a UX design strategist for the State of Indiana and works as a freelance graphic and web designer. In her rare moments of free time, she also enjoys going back to her original art roots to create drawings and paintings, and collaborate on group projects.
Ben Rose—Resident Media Consultant
As the resident media consultant for Indy Convergence, Ben has taken on videography and promotional design duties.
He is a multi-hyphenate artist who has spent time cultivating his skills in theater, photography, filmmaking, and community building.
Ben has been recognized for his work consistently throughout the past several years. He is an Indy Theater Profession MVP award winner (2016), has had an original screenplay named an Official Selection in the 2017 Los Angeles International Screenplay Awards, and received support from the Arts Council of Indianapolis and 16 Tech Innovation. With the latter, he is currently working on a documentary on the Indy neighborhood of Haughville, where he has participated in community work for the past three years. Ben was also recently awarded the Arts Council of Indianapolis's 2022-2023 Creative Renewal Fellowship.
Adam Fonacier—Technical Consultant
Adam manages technical needs for Indy Convergence events and for our facilities.
Hailing from a small town east of Indianapolis, Adam has always had a heart for his home state. He works as a freelance music producer and audio engineer for venues, artists, and arts nonprofits in Indy. His involvement with organizations like Indy Convergence has provided him with welcome connections to a growing network of artists and entrepreneurs who share his passion for the local creative scene.